The #1 solution trusted by HR Service Providers to boost CX metrics
Build EX and CX excellence with actionable insights
Human Resources is all about people, so being customer-centric is key. Achieve this by getting your customer and employee experience right.
Start investing to improve your CX and EX today and benefit from:
---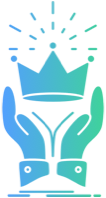 ---

More than just buzzwords, delivering superior CX and EX offer clear competitive advantages.
Differentiate yourself from competitors and offer your customers relevant, personalised and convenient interactions, while giving your employees the possibilities to achieve their full potential.
An HR Solutions Provider skyrocketed their CX metrics from 6 to 8+
How did we help them achieve this?
Trusted by enterprises all over the world